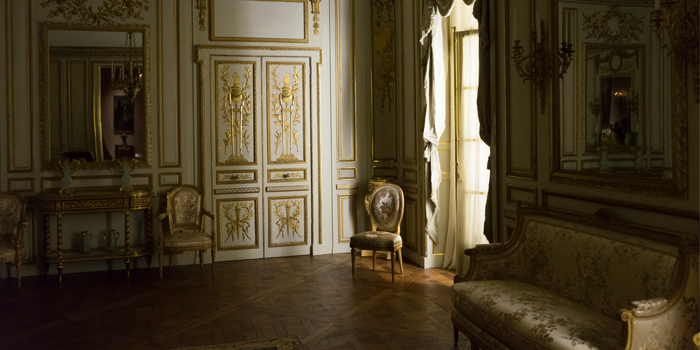 Interior During The Renaissance Period
Born in Italy, Renaissance was a period of incredible artistic production from the late 14th century to the early 16th century. The Renaissance-style originated in central Italy and expanded throughout Europe. It is one of the most beautiful historical styles that revolutionized European thought and philosophy. Initially, when it first came around, Medieval Art and Gothic styles were very much in popularity. These were pushed aside for new, fresh and classic designs and styles.
The main aim of Renaissance style interior design was to construct symmetrical, elegant and grand spaces. Europeans were very much impressed by this art and, therefore, they started to attract Italian artists to their country. This resulted in a quick expansion of the Renaissance style. During this period, architects built houses with huge interior spaces where the walls and floors were often covered with marble. And the furniture was an integral part of this style. Let's take a closer look at some of the elements.
Elements Of Renaissance Interior Design
Renaissance Furniture
Furniture was considered a symbol of social status. And the bed was the most crucial part of this style. The decorative aspect of the furniture was the highlight of the overall style. The furniture pieces were covered in architectural detailing and moderate ornamentation, such as columns, pilasters, pediments and cornices.
Inspiration:
Modern design, while implementing the Renaissance style, can include a few statement pieces in your space. You can incorporate Renaissance furniture through traditional wooden cabinets, tables, the hope chest, chairs and other antique pieces while designing. Renaissance interiors are solemn and magnificent. A four-poster bed with inlaid and artistic carving calls for attention in your modern home.
Shapes and Designs 
The beauty of the Renaissance was derived from geometric ratios, shapes and proportions. Any form of art and architecture was often built around geometric shapes and patterns. The Renaissance interior design style was purely based on these shapes and patterns to create a sense of harmony, balance and logic.
Inspiration:
In modern times, adding a pinch of Renaissance in your space involves floral patterns and antique-style images of mythical creatures and heraldic animals. The flooring can have patterned tiles with geometric designs in earthy colours. It will give your home a cool, comfortable and grand look altogether.
Materials 
Stucco and stone are common materials that were used in the construction of a Renaissance home. Symmetrical design, arched openings, classical columns, pilates and pediments mainly described Renaissance architecture.
The interior walls and ceilings were smoothly plastered and surfaced with lime wash. These spaces were decorated with frescoes and paintings. For flooring, marble and terracotta tiles, planked or parquet hardwood floors were frequently used.
Inspiration:
In modern design, you can either opt for expensive flooring or ceramic. Today high ceilings still give the impression of stature and grandeur. You can go for high and preferably vaulted ceilings, decorated with stucco or paintings.
Final Thoughts
Renaissance style in the modern interior design of houses, apartments and restaurants, is the revival of a harmonious age.
Renaissance style interior designs offer you an elegant, grand and organic look to your interiors. Even today in the 21st century, the grandeur of Renaissance interior plays a crucial role in the way we design hotels and commercial establishments and sometimes even residential homes. If you're planning to go traditional and classy for any interior space, this style is the perfect inspiration for it.
Are you ready to bring the Renaissance vibe to your home? Find the best interior designers in Mumbai at Shree Vidhatte. Revive the historic beauty with us.
For more queries, get in touch with us.